One of the primary concerns that parents have about an impending divorce is the question of the resilience and adaptability of the children to divorce. In my practice at Law Offices of Michael F. Roe LLC, there has been a history of successfully managing cases that sometimes involve complex issues, such as a parent with traits of a personality disorder, Parental Alienation, or a toxic parent that acts out in the family with a lot of chaos, threats, and aggression. Cases that have these features make the protocols put into place all the more important in order to protect my clients and the wellbeing of the children. I have spent the last 20 years focused on the clinical and psychological issues in divorce and custody, and make every effort to apply this experience in each and every case in my Firm; there are no "cookie cutter" approaches and each family's case is different and requires different solutions and plans.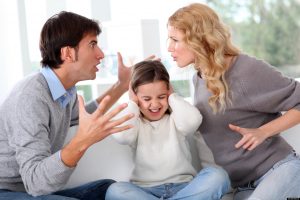 One of the goals of managing these complex cases is to create a plan for the developmental health of the children, both in the near term and the long term. A recent article has reflected on outcomes in divorce cases with children, and the findings of the varied research are interesting. The research speaks to the idea that kids that emerge from low conflict divorces, with mindful and respectful parents, do better over the long term. Kids from chaotic families tend do do more poorly, but my belief is that with good planning and protection, these difficult outcomes can be mitigated:
" Divorce affects most children in the short run, but research suggests that kids recover rapidly after the initial blow. Most children of divorce also do well in the longer term. Researchers have consistently found that high levels of parental conflict during and after a divorce are associated with poorer adjustment in children.