Sydney Morehouse, 13, of Omaha cries in Lincoln, Neb., Wednesday, Feb. 6, 2013, as she tells the Associated Press how hard it is to only get to see her father every other weekend and Wednesday nights following her parent's divorce.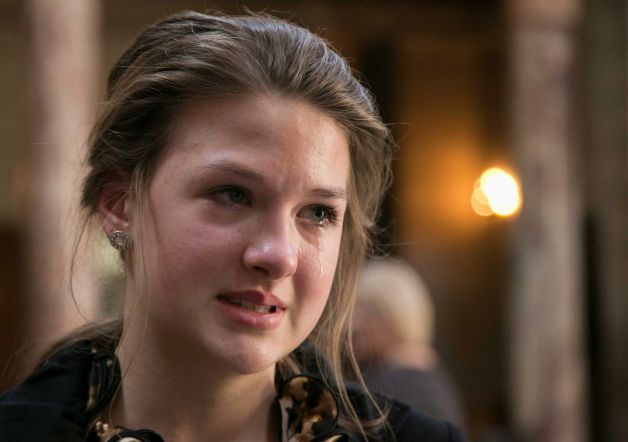 Omaha resident Gary Owens pounded the table and raised his voice Wednesday as he testified before Nebraska lawmakers, demanding they pass two bills that could allow him to spend more time with his son.
A coalition of fathers, doctors and family-law attorneys is asking lawmakers to change a Nebraska parental custody law that they view as unfair to men.