I have always been comfortable meeting with people in broken marriages at any time of stage of the marriage breakdown. Many people know they are ready to end a marriage once they make that first step to talk to an experienced divorce lawyer for advice and strategy. However, some people with a 'dependent personality' arguably stay in bad marriages far too long, and can sometimes become victimized by a marriage partner that is controlling or abusive. Many people with these dependent traits are very good and kind people, who simply do not have a good sense of healthy boundaries. One of my goals is to help coach good people in difficult or abusive situations, and engineer a better life for them and their children.
Here is a fine article on what 9 things people with these traits tend to do: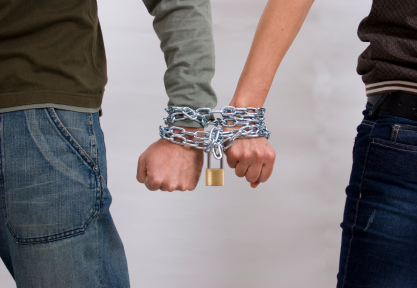 There is a temptation in relationship dependency to focus on the relationship itself. But the key to knowing how susceptible you are to relationship dependency is to focus on your part of the equation. You need to ask yourself, "Do I have a dependent personality, or do I tend to display dependent personality traits?" If you do, then it is likely those traits will show up in your relationships.