I receive calls almost every day from people considering filing for a divorce. I always take these calls seriously, and try to get a phone or personal meeting set up as soon as is possible as every person that I meet with has good and thoughtful questions. My policy has always been to never push or encourage people into a divorce filing (absent other factors like Domestic Violence or other pathology, where an Intervention is needed) , and of course, to never promote a divorce when a divorce is not needed between a couple. Sometimes, people that I meet with simply wish to know what their options are, and what a divorce might entail if they decide to separate from their spouse and improve their life and family system.
Yet, with the new rules regarding maintenance, a single point needs to be made. If you're going to pay (the majority of time, this is the Husband), it might be beneficial to file before the new statute's benchmark dates kicks in for maintenance (spousal support).  If you are going to receive maintenance (the majority of time, the Wife), be mindful of the benchmark dates; you might wait a month or two (assuming there's no pathology or domestic violence in the marriage) if you're on the threshold of a higher maintenance percentage.  Here what the new statute requires:
The duration of maintenance is calculated by multiplying the length of the marriage at the time the action was commenced by whichever of the following factors applies: 5 years or less (.20); more than 5 years but less than 10 years (.40); 10 years or more but less than 15 years (.60); or 15 years or more but less than 20 years (.80). For a marriage of 20 or more years, the court in its discretion will order maintenance either permanently or for a period equal to the length of the marriage.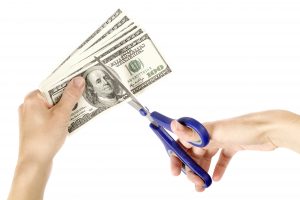 For example, the change from a nine- to 10-year marriage results in the length of maintenance going from 3.6 to six years, and the change from a 14- to 15-year marriage results in the length going from 8.4 to 12 years. This creates an incentive for a recipient spouse whose marriage is near those benchmarks to delay filing until reaching that one extra anniversary day.
However, the formula is not the only place the length of the marriage is invoked. Another new section of the law creates a fixed-term exception for marriages under 10 years. It provides that if a court grants maintenance for a fixed period at the conclusion of a case commenced before the tenth anniversary of the marriage, the court may also designate the termination date as "permanent."
Parties with a concern over maintenance would benefit from understanding how the new maintenance statute works. Payors may want to file sooner. Payees…well, they might try to keep the marriage in force for so long as it takes to get to the higher threshold time period, and its resultant higher factor for percentage of payor income.  If you are concerned about financials issues in divorce, or any issue that concerns you about kids, finances, or the entire global concern of re-engineering a family after divorce, please give my office a call.