Dr. Michael Bone has a series of articles on Parental Alienation that are thoughtful and effective. One of the issues that he raised recently was the need for lawyers that represent targeted parents to "step up" and actually give voice (as I like to call it) to the reality that the other party is committing acts of PA, and making false allegations. In other words, it is not enough for a lawyer to simply defend a PA case.  In my view, the act of PA is child abuse, and if we look at PA from that angle, any parent that is committing a form of child abuse should be seen as an abuser, and the "target,"  as it were, needs to be painted on that offender's back.  The Court needs to know that the alienating parent is guilty, culpable, and needs to be stopped and sanctioned by the Court.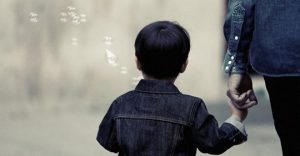 Here below is Dr. Bone's view on this issue:
" Very often, the targeted parent will have been accused falsely of being in some way dangerous, unstable or otherwise suspect as a parent. Since the court should always carefully examine any potential danger that such a parent might represent, it should then also recognize that the fact remains that parents are falsely accused of tendencies and acts that are not them.